Your gutters direct water away from your house. They drain accumulated water and debris such as leaves and twigs from overhanging trees that put weight on your home's roof. The lack of draining can damage your home's foundation through seep resulting in basement flooding, a sign that something's wrong. Mold, paint, and pests can develop if there's no gutter maintenance twice a year.
Nobody enjoys the job, but cleaning the gutters is necessary for a safe and attractive home. Fortunately, there's a clean gutters option for every homeowner.
Clean Gutters Importance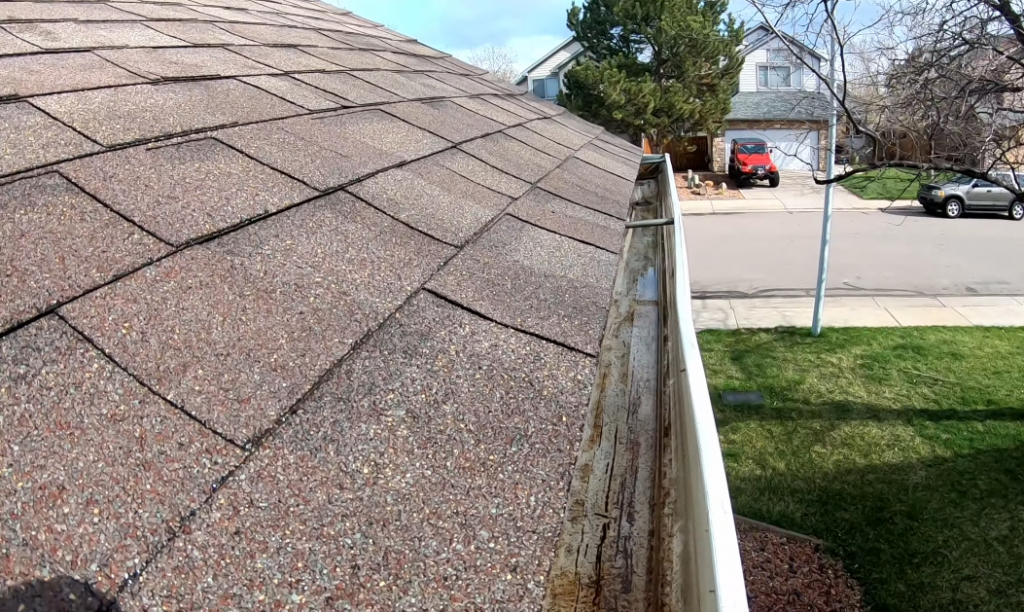 Owning a home is big responsibility. You're always looking for ways to avoid costly repairs such as leaks and cracks. A damaged roof due to standing water, loose roof shingles, or other debris is expensive. Your job is to care for the gutters and downspouts. Thorough cleaning achieves proper water flow to flush the gutters toward the downspout even at the far end of the fascia boards and support hangers after a storm.
It's important to keep water flowing and to remove debris. Flush downspouts with a garden hose on full pressure to clear debris so you can protect the homes foundation and underground tiling system. Cleaning your gutters prevents water damage, rust, clear damage, and blockages.
Signs tell you that gutters may need a hose spray, to be repaired, or to be replaced because there's a future crack about to form in the background.
DIY Gutter Cleaning Solutions to Free Debris, Dirt, and Obstructions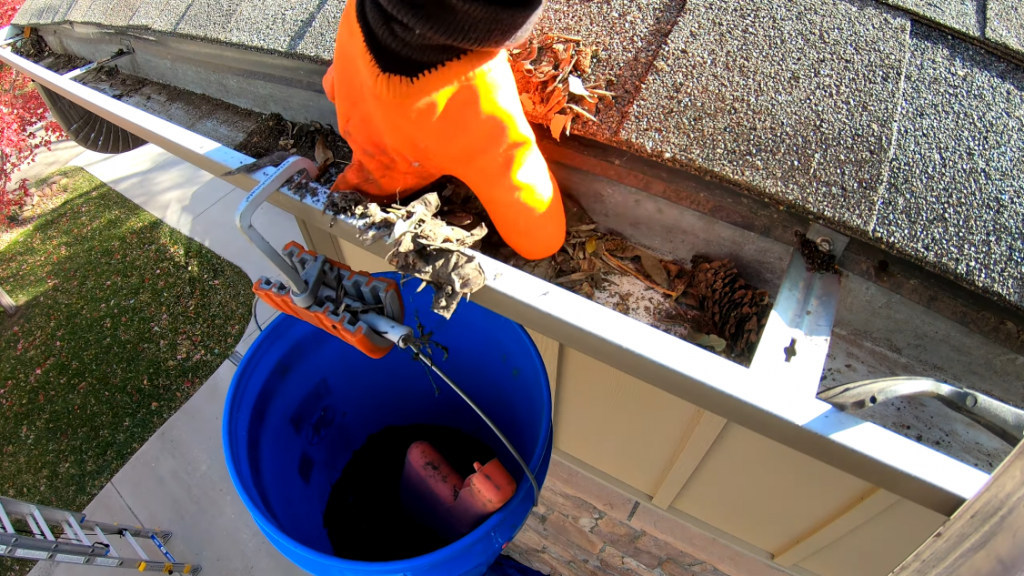 As a DIY chore it's mostly free but labor-intensive way to clean your gutters.
Using a trowel and bucket, gutter scoop and pull the leaves and dirt. Wear rubber gloves and prepare to practice safety as you adjust on the extension ladder.
Use a leaf blower to remove dry leaves and other debris from the ladder. Wet/dry vacuums clean out leaves, pine needles, and clogs.
Finish the job with a downspout garden hose rinse or site pressure power washer flush debris toward the downspout. If the downspout is still clogged, use a plumber's snake to break up the blockage on a ladder. With a hose you can spray access points, a repaired edge, and remove a complete layer of debris. Blowing helps it detach, too.
Pros
Cleaning your gutters requires a few hours minimum every year, but it does save money. It's a simple job that anyone can perform with basic tools such as rubber gloves, a leaf blower, garden hose, and power washer from the local hardware store. A good time to start the project is in the fall before winter arrives and repeat starting in the spring months after the storm rains and other difficult weather.
The job is to clear out pools of water, repair a draining leak, and extend the life of the gutters and downspouts.
See the condition of your home's rain gutters for yourself. Check for clogged downspouts, sagging gutters, and water damage on the exterior walls.
Cons
The accumulation of gunk and leaves needs to be hauled. You'll need to climb a ladder to reach a clog on the highest gutters of two story homes.
Price
The necessary tools to clean your gutters are a trowel, bucket, ladder, and work gloves that cost less than $50 total, while a leaf blower or wet/dry vacuum can cost upwards of $100.
Hire Professional Gutter Cleaner Services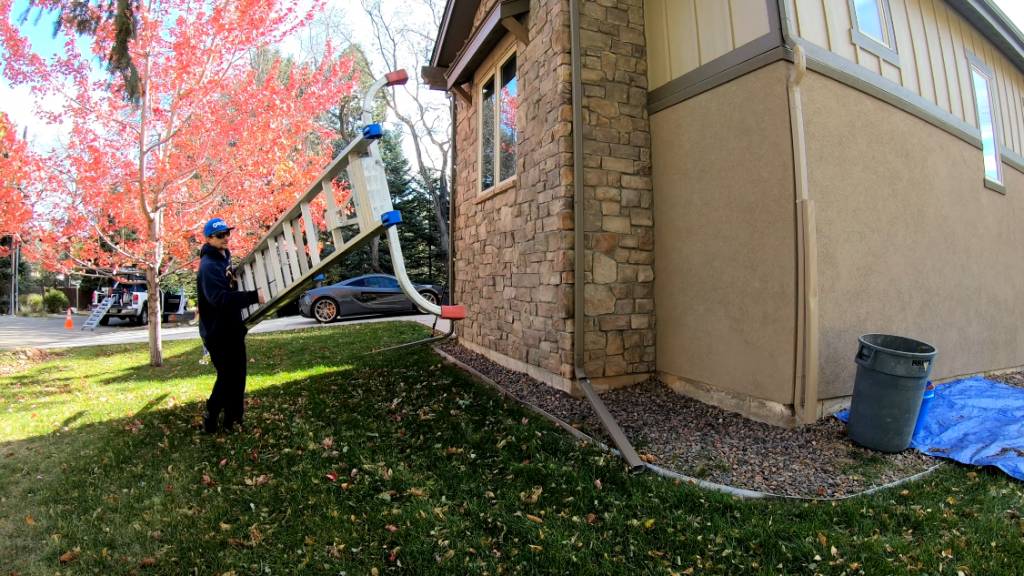 Mounds of messy leaves from pine trees, dirt, sticks, dead bugs, and even birds' nests and twigs make cleaning gutters an unappealing task. Many homeowners prefer to hire specialist service to remove clogs, perform regular maintenance, and clean the draining access in the downspout. They inspect the spout, seams, and outside paint.
They might recommend installing a gutter sealant that protects, siding repair, or to replace the slope materials and joints after a clog in the downspout is cleaned.
Pros
Hiring trained gutter cleaners is the easiest gutter care. If you're elderly, unable to use a ladder and blowing into your gutters, go this route. They are trained in ladder safety, fall prevention, and landscaping, so the costs covers the process.
Cons
Hiring home improvement help becomes costly. Remove obstructions near the gutters so the cleaners can work safely by performing landscaping projects beforehand. Calculate how many linear feet need to be cleaned and require debris removal.
Price
The average cost of expert gutter cleaning is between $1.00-$1.50 per linear foot. Price depends on location, house type, and project scope, but most homeowners pay between $150-$300.
Use the Gutter Pro Vac for Gutter Cleaning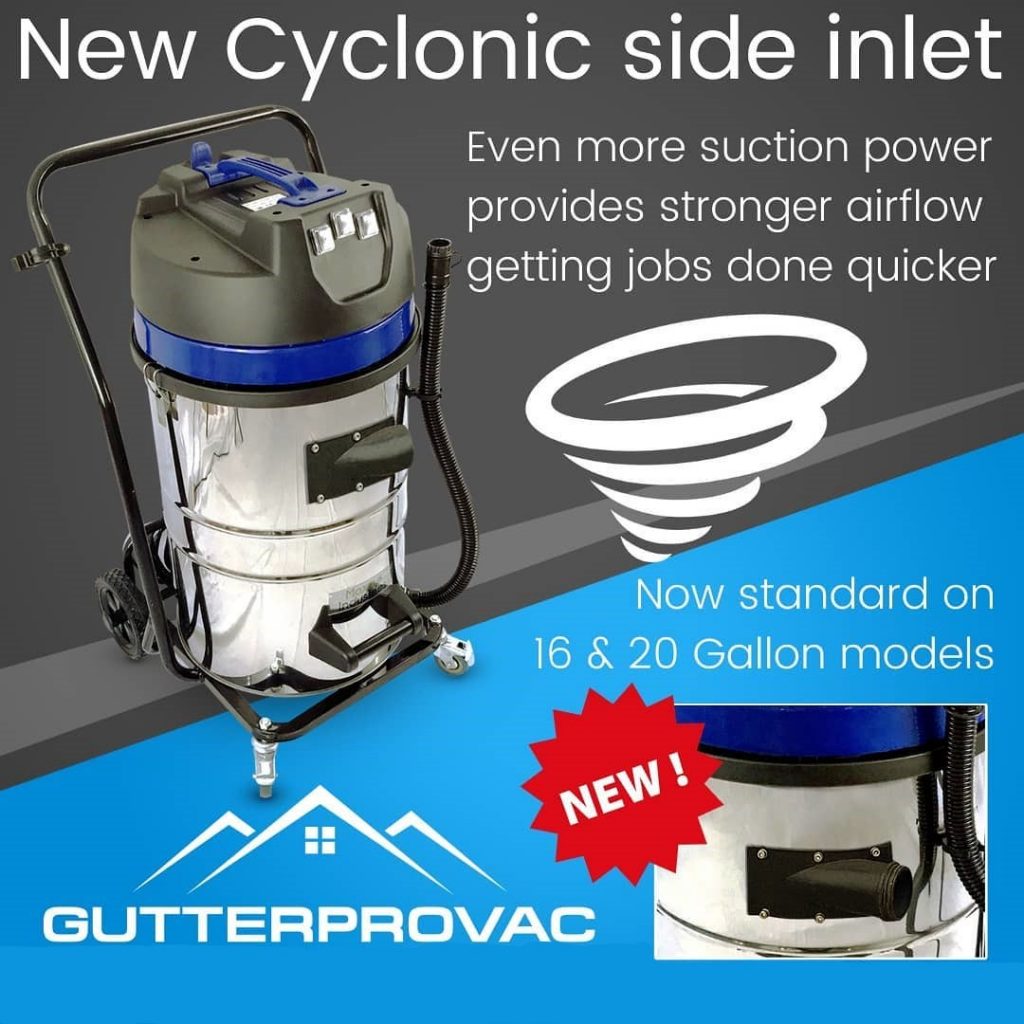 You may consider an expert-grade home gutter cleaning vacuum like the Gutter Pro Vac, which ranks among the top products and brands.
Pros
The Gutter Vac is a commercial vacuum to clean gutters efficiently and safely. The long attachment poles means avoiding climbing ladders on level ground and up a two or three story home with work gloves to flush the gutters at eyes height.
Walking along the ground saves time, too, since you climb a ladder to reach the gutters. Camera attachments ensure you're getting all the gunk from the gutters.
Cons
The Gutter Vac is a powerful machine that requires a gas generator and 3600-watts to power.
Price
The Gutter Pro Vac basic vacuum cleaner kit starts at $999.
Install a LeafFilter for Clean Gutters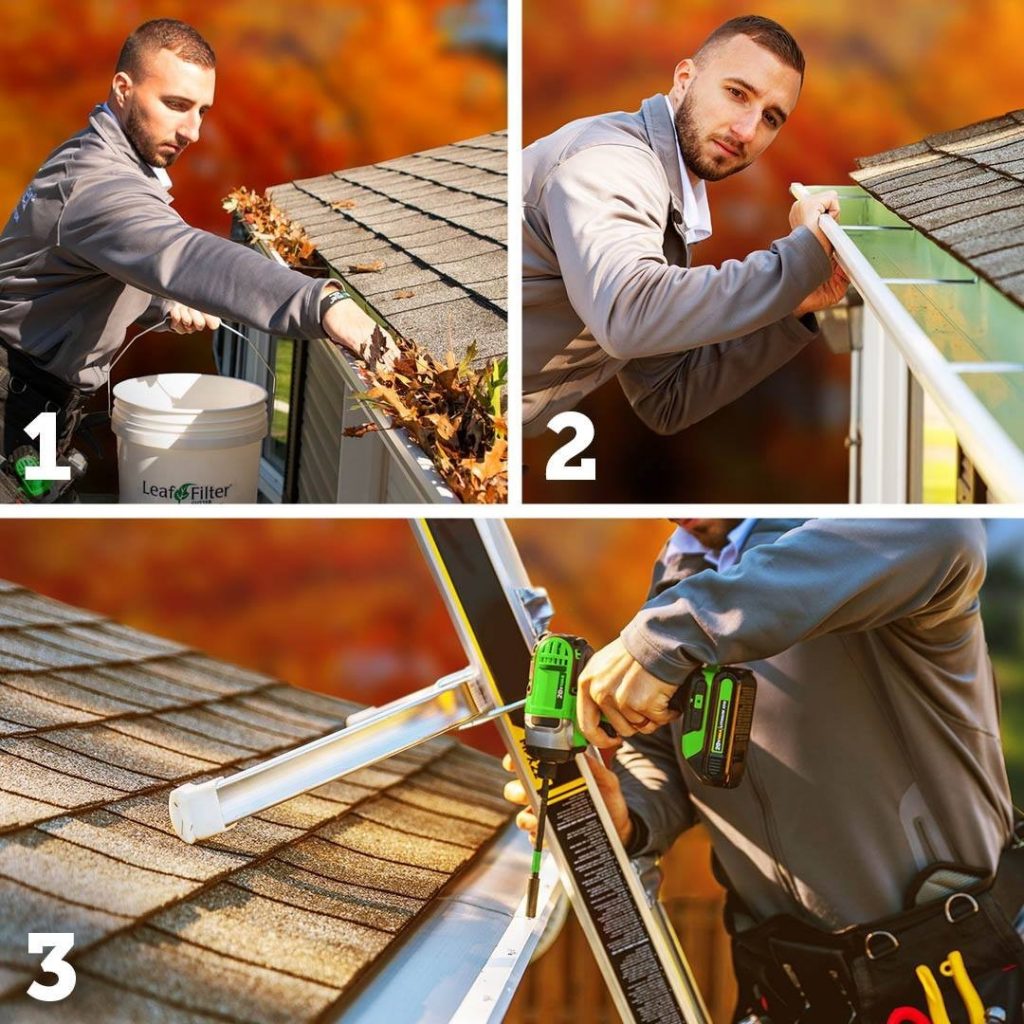 Does the very thought of cleaning gutters make you shudder? We have good news. The LeafFilter attachment resembles gutter screens and prevents leaves and debris from clogging your gutters.
Pros
LeafFilter fits on top of your gutters, so there's no need to replace existing gutters. Never worry about leaf accumulation or clogged gutters again because not even pollen passes through the filter.
The LeafFilter is pitched at a slope allowing water, leaves and debris to roll off, but water still flow through and redirect .
Cons
You must hire a certified LeafFilter technician to perform the installation.
Price
Get a free quote for LeafFilter installation at the official website. The fees for this top-rated gutter guard vary at $22-$28 per linear foot length.
Whether you choose to tackle this project on your own, hire services, use expert-grade vacuums, or install preventative guards, caring for your gutters is an imperative task for protecting your home.
Clean Gutters Job Tips Conclusion
There's no best way to clean gutters, but there are several cleaning your gutter options. The best way depends on the result, prices, and background. You might be comfortable with a hose to rinse and willingness to save on complete line projects. You might be prepared to channel your hands and learn to clean your gutters in a year depending on your purpose.