Keeping your home safe is always a priority. Home security concerns are typical. You want to protect your possessions from theft, so you want theft protection. You also want to protect yourself and your loved ones against injuries from a burglar or crash smash. There are dozens of top home security systems with many home security equipment brands offering multiple options. But how do you choose which one to install?
We compiled the best home security systems list so you can choose the right one for your home and family with confidence. They are professionally monitored, provide home security setup, and energy efficiency. Any of the following home security systems, whether all in one or third party, would be a great investment.
Let's take a look at equipment options, package options, and home security options.
1) Vivint Home Security Systems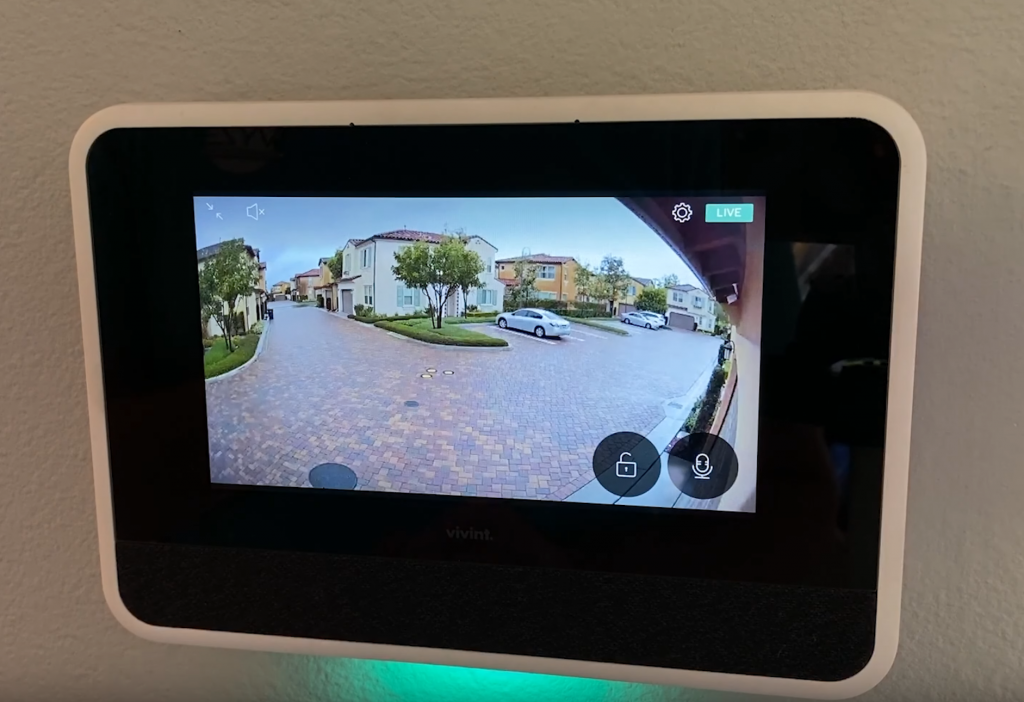 Vivint combines home security with smart home technology. In addition to the smart home control, you can also get smart locks, a doorbell camera, and an outdoor camera for outdoor security, which prevents a potential break in. Some of the sensors include lurker detection, security, motion detector, and door. There are also safety alarms to let you know about fires and gas.
In terms of compatibility, Vivint works with Amazon Alexa, Google Assistant, letting you use voice commands. Vivint focuses on pro installation and helps you completely customize your system to fit your preferences.
Pros
Professional installation, so no hassle for you
24/7 professional monitoring
Customized to fit your needs
No contract and per month commitments
All plans get mobile app access
High-quality cameras
Can add on Vivint Car Guard
In-house customer service
Cons
Professionally installed systems, which comes at a cost
Home security equipment is more expensive
Monitoring is average-to-expensive
Must choose the most expensive plan to get security camera support
Home automation support not available on basic package
Home security systems should be easy to use. Given that many are WiFi enabled, they should be easy to learn, too. Pick the home security that provides easy to understand information, access and received a high rating.
2) Cove DIY Home Security System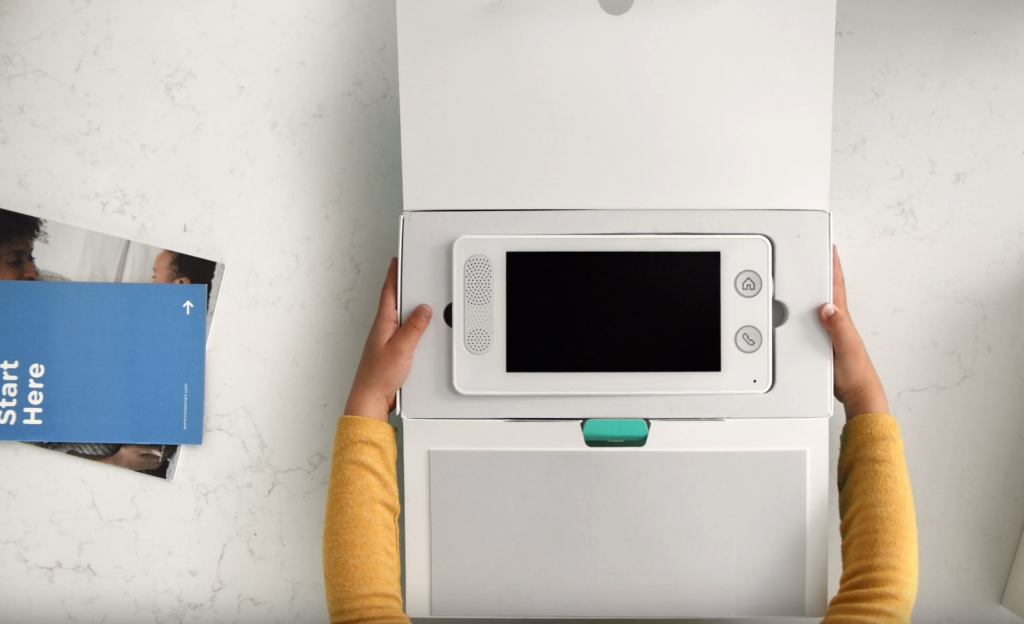 Cove home security features a DIY installation home security option. You can get it going with ease in about a half hour and get access to 24/7 customer support.
You can fully customize your Cove home security starter kit and align with your desired home security preferences. All have a touch screen control and 24/7 monitoring at six Cove stations. You can choose cameras, burglary security (window sensors, motion sensors and door) environmental security (fire, gas, smoke, floods, and indoor leaks), medical alerts, and remote control access.
One unique feature from Cove is the TripleTouch Response. This lets you confirm an emergency so help can be sent within 30 seconds. The system is also compatible with Amazon Alexa, Google Assistant, and Z-Wave.
Pros
Easy to install
You choose the components you want
24/7 customer support
Six around the clock monitoring stations for fast response
TripleTouch Security Response
No contracts
Lifetime rate-lock guarantee for monitoring
Cons
Less established than the competition
Lifetime coverage only for Cove Plus
Mobile app only for Plus
Not as many security cameras as some other systems
Less established home security companies can still receive a high rating from customer reviews, deliver stable user access and protect equipment permission. A homeowner might pick this contract for the value.
3) Frontpoint Home Security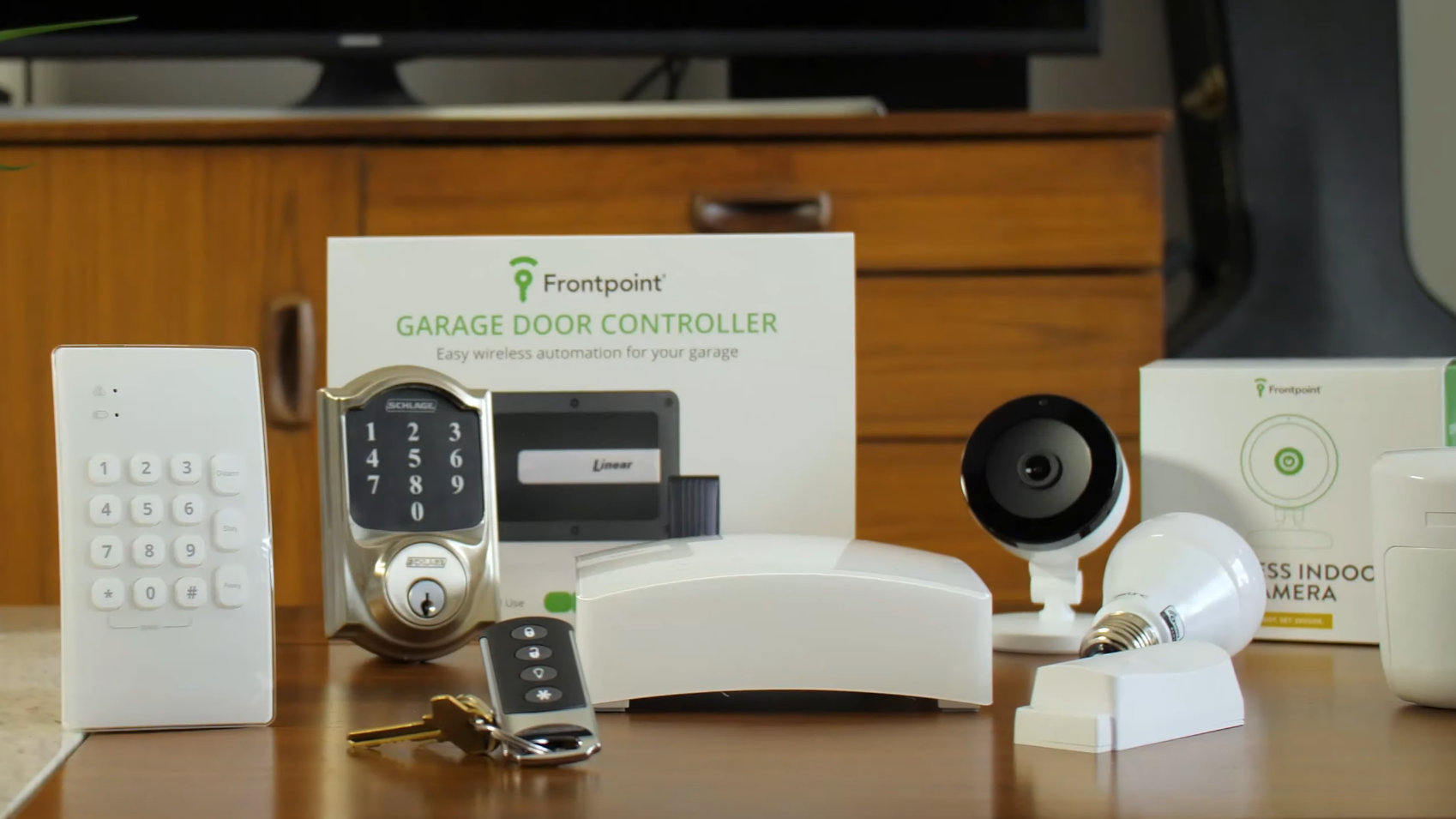 Frontpoint prides itself on offering home security devices featuring state-of-the-art technology. It is compatible with Amazon Alexa, Google Assistant, and Siri. Like most of the systems on this list, there is a convenient mobile application to put you in control.
The main product is the Frontpoint Hub and Keypad, which serves as the panel. This system runs on a cellular connection so you don't have to worry about your internet connectivity. There is also a Wi-Fi backup. You can supplement this with a doorbell cam, door and window sensor home security, smoke and heat sensors, smart door locks, and keychain remote.
Pros
Compatible with Amazon Alexa, Google Assistant, and Siri
24-hour backup battery
Automatic security checks every hour
Known for great client service
30-day risk-free trial
3-year promise
DIY home security system installation
24/7 pro monitoring
Month-to-month agreements available
Cons
Must have professional monitoring
Basic system only has the hub; you must buy everything else separately
One of the more expensive monitored home security packages
Upgrades required for video monitoring, video doorbell camera, and automated door locks
Having questions about home security plans is expected. There are lots of home security. Reading reviews and customer ratings is helpful. Taking into account the price helps narrow down the products. Remember that several components make up the price.
4) Simplisafe Home Security System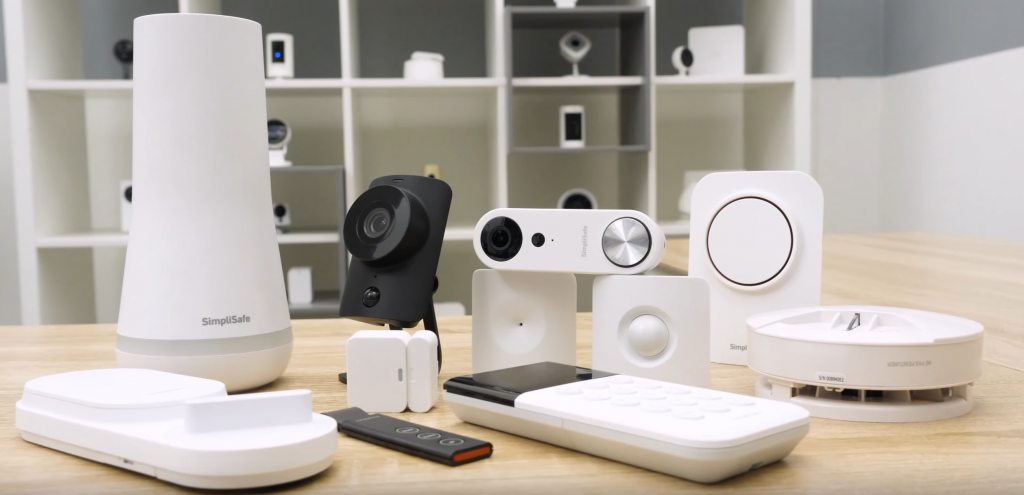 Simplisafe offers no contracts and is simple for you to set up yourself without any drilling. You can arm the system via the smartphone app at any time., Simplisafe offers budget-friendly refurbished systems as well as new equipment purchase.
The system is compatible with August Locks, Alexa, Google Assistant, and Apple Watch. There are also innovative home security add-ons like Secret Alerts that don't make a sound and a Duress PIN to secretly alert authorities.
You can also enjoy Smart Lock, SimpliCam, and the Video Doorbell, which helps catch package thieves. There are also entry security, panic buttons, extra sirens, glass breach security, and a range of hazard security.
Pros
Duress PIN to alert authorities
Optional guest passcodes
Integration with Alexa, Google Assistant, and more
60-day satisfaction guarantee
Customizable with extra sensors
Includes a key fob
Video monitoring price tag is more affordable than others on this list
Cons
Limited available home automation features
Mobile access only available on highest plan
Text and email notification only available on higher plan
Camera could be better
The details of a home security subscription matter. Maybe you are interested in home security that set off a siren and have security cameras. Affordable monitoring goes a long way. This detail helps narrow down your options, too.
5) Abode Home Security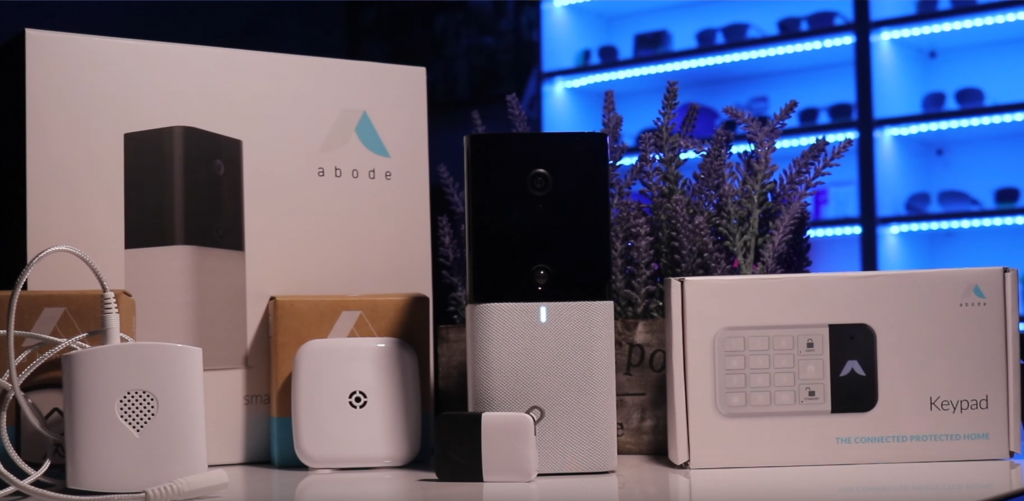 Abode security is a leader in home security and offers a range of devices and systems in plus extra add-ons.
Most homeowners will start with one of Abode's two kits and then supplement it with the products and services that match their needs. You can also simply get a security camera if you don't want a full system.
Abode's two kits – or "gateways" as the company calls them – are iota and Gateway. Both have Smart Home Hubs, meaning they work with compatible smart home devices. They are also both compatible with Google Home Assistant, Amazon Alexa, Apple HomeKit, Z-Wave, and Zigbee devices. Both kits also have built-in 93db sirens. The iota adds a built-in motion sensor detector, Wi-Fi abilities, and a built-in streaming camera.
Pros
Ability to customize a security system
Easy to install
Access the system from your smartphone
Option for standalone security cameras in plus systems
Abode iota system is under $300
Cons
You will likely want to supplement the starter kits with extra devices
Bigger houses will need to buy more devices
The sound quality could be better
A home security plan should offer convenience. When it shows an error, you should be able to decipher what it means with minimal effort.
6) ADT Home Security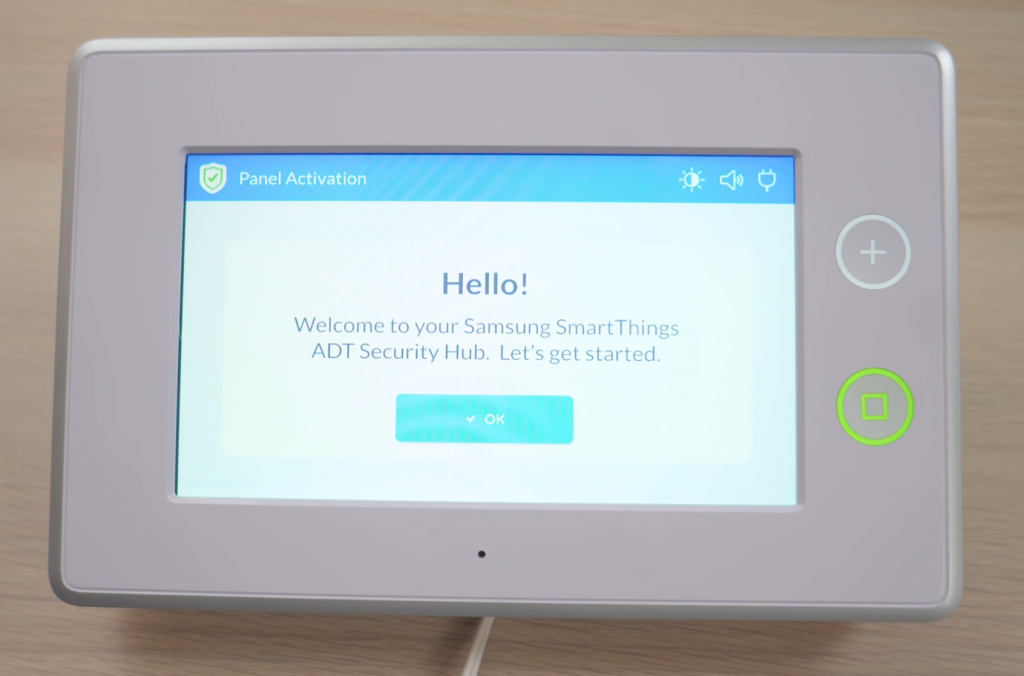 ADT, an established home security company, is among of the best-known names in the industry, with many customers around the world considering it to be among the best on the market. The company has an impressive 145+ years of experience in home security, providing consumers extra assurance.
When you access a high end ADT best home security system, you will always get a digital panel, wireless keychain remote, entryway contacts, movement detector, signs, decals, and 24/7 home security. There is also a monitoring ADT mobile application that lets you control the system and receive notifications. Other home security offers include a panic button, smoke detector, gas detector, flood sensor home security.
In terms of home smart systems, ADT works with Amazon Alexa but not Google Assistant.
Pros
All systems are professionally installed
Over 145 years of experience
Integration with Amazon Alexa
Infrared night vision on indoor camera
24/7 pro monitoring
Cons
You cannot install the systems yourself, so you must pay an install fee
No self-monitor option
More expensive monthly fees than competitors; expect to pay $40-$60 for 24/7 home security)
Poor quality for outdoor camera without upgrading service
Not compatible with Google Assistant
Home security equipment is an alarm system with a security kit. The best smart home security system integrates with existing smart home resources. Remeber that alarm systems have evolved and the home security landscape has changed.
7) Blue by ADT DIY Home Security System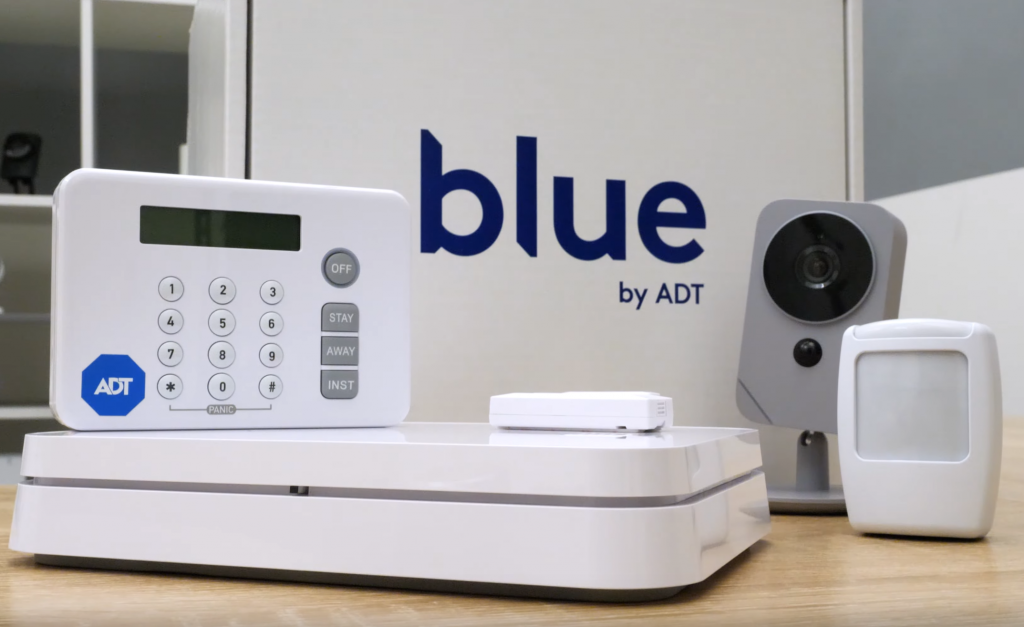 For those who want the advantages like ADT security systems or like SimpliSafe but prefer to take a DIY approach for both installation and monitoring, Blue by ADT offers a more affordable alternative.
You can opt for the Starter System which has "just the basics" and is enough to monitor your small apartment or home with just a few sensors. You also get a sign and stickers for indoor and outdoor home protection..
The Starter Plus System is designed for small or mid-size homes. It adds more home security choice for windows and doors, plus contact sensors. Alternately, you can build your own using the Smart Home Hub and your choice of cameras. Product prices vary.
Other home security settings include a keychain remote and fire safety sensor.
Pros
Backed by ADT's high end 145+ years of experience
Highly adaptable to your preferences
Add more cameras whenever you want
Available 24/7 professional monitoring
No pro monitoring term contracts
Compatible with Amazon Alexa, Google Assistant and IFTT
Cons
The app lags a little
Professional monitoring is a bit more expensive than some competitors' costs
Only one day of cloud storage without pro monitoring
Once you startup home security on your property, notify your insurance company. Insurance companies take it into consideration when putting together rates.
8) Brinks Home Security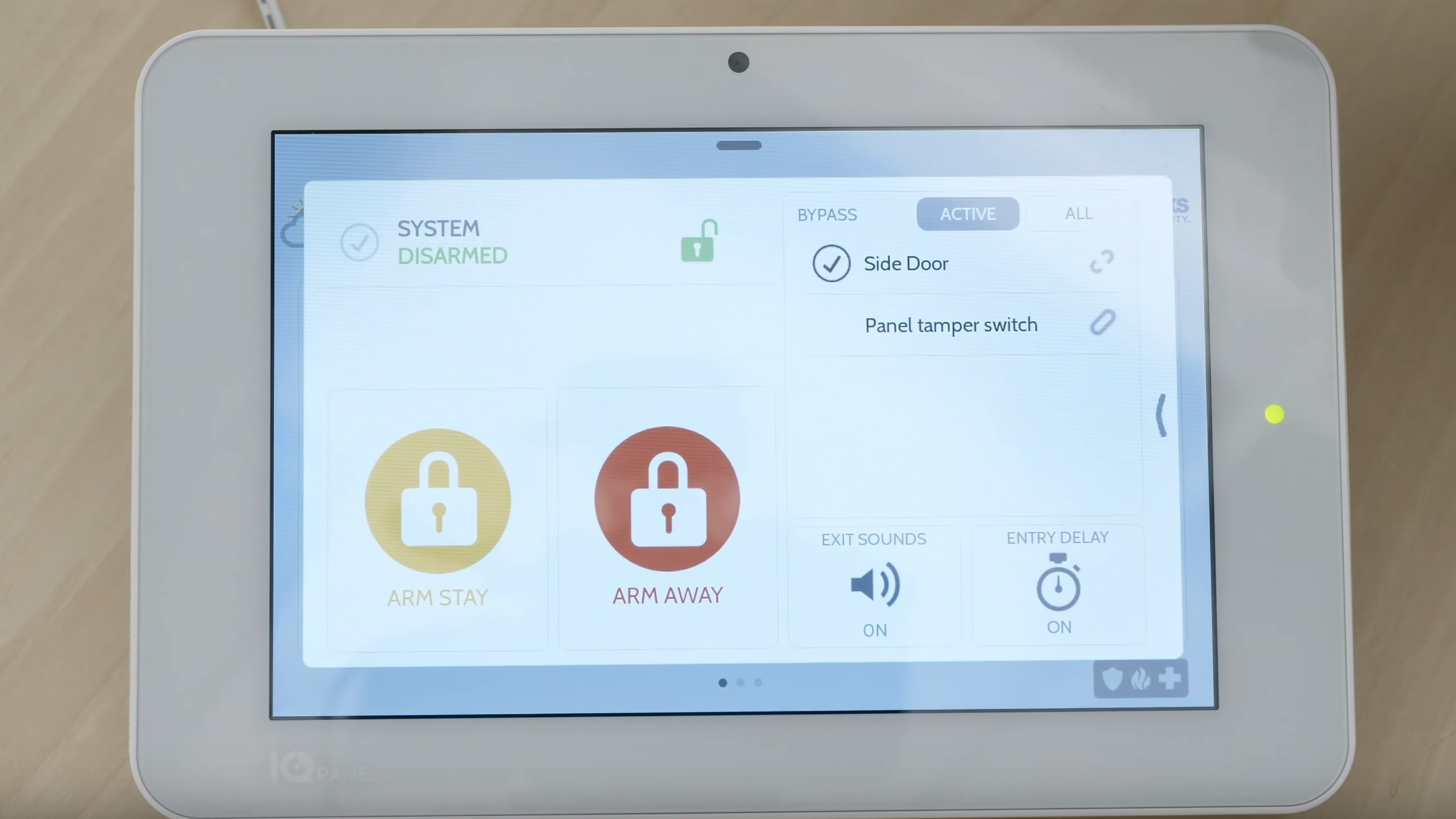 Brinks Home lets you choose from three home security choice packages so you can easily find one that fits your permissions.
The Smart Security Essential package is entry level and includes two door sensors, a pet immune movement sensor, and the control. The Smart Security Complete package adds video surveillance. Smart Security Ultimate adds extra home security and pro installation.
You can operate the system using the hub's touchscreen, a keychain, or the mobile app. The app lets you control locks, lights, and more. It also lets you talk to visitors and families and receives instant alerts.
For further customization, you can connect up to 119 smart home devices to the system, which is compatible with Amazon Alexa, Google Home, Apple TV, and others. Other features include a glass crack detector, stickers, and a cellular communicator so the system doesn't have to rely on Wi-Fi.
Pros
Your choice of professional or DIY options
Three packages to choose from
24/7 security response from pros
2-year warranty
30-day refund policy
In business since 1859
Over 1 million customers
Cons
Pro monitoring is on the more expensive side
Contract required
9) Link Interactive Home Security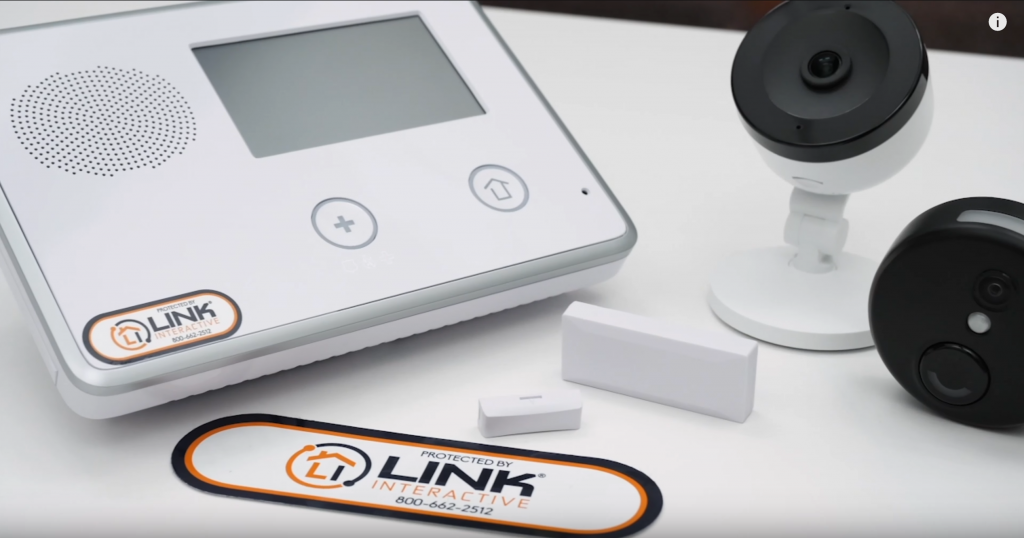 Link Interactive is another of the systems for people who prefer to do it themselves and want affordable home security. The system is 100% cellular, so it will not go down if you have an internet outage. You get a smartphone application to control the system remotely.
Link Interactive designed its systems to be easy to install. This includes pre-programming all of the sensors; you just have to peel and stick them into place and they are ready.
You access the various parts of this home security system separately, letting you customize it for your permissions. On top of the Premium Smart Home Panel, you can opt for a secondary touchpad, IQ Remote, Smart Home Panel, smart deadbolts, window and door, motion security, glass break security, image motion sensor, outdoor home security, panic buttons, and tilt sensors. There are also some for heat or freezes.
Pros
Money-back guarantee
Easy to install
Your choice of contract (0 to 36 months)
Fully customizable
Home automation integrations available
Cons
Monitoring pricing is mid-to-high
Mobile app access requires upgrading
Canceling a contract comes with a high termination fee (75% of remaining balance)
10) Ring Alarm Home Security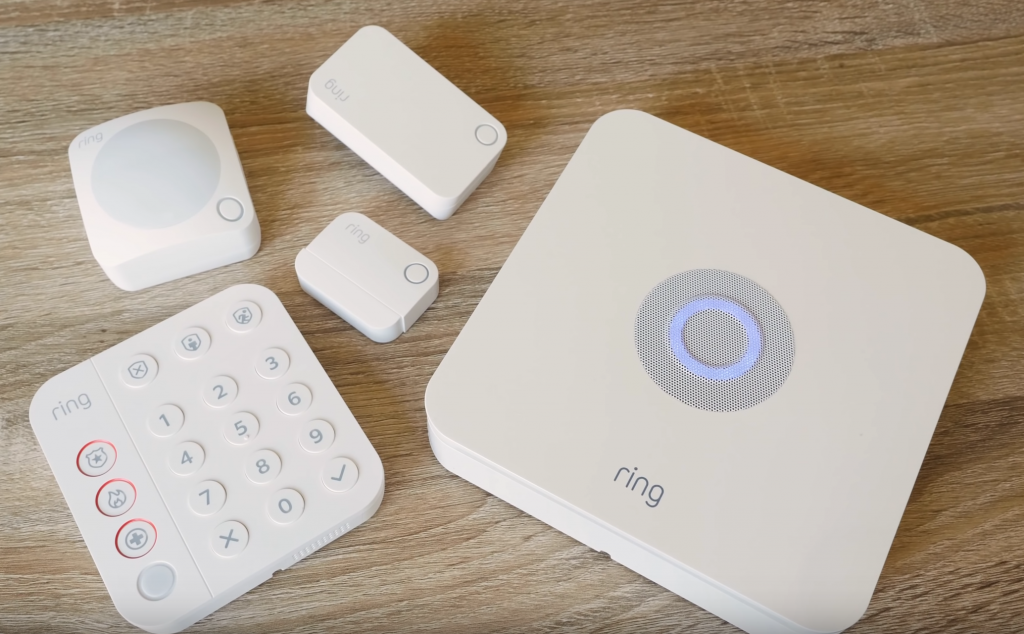 Home security company Ring is best known for its doorbell cameras, but the brand has extended its offerings to the Ring Alarm Security System. This is a DIY system that you can customize by building your own kit to include the components you want.
You start with the Ring Security System and can add flood and freeze sensors, smoke alarms and CO listeners, panic buttons, motion detectors, 3rd party devices, and a retrofit alarm kit. Overall, you can select from a kit with 5, 10, or 14 pieces. You can track everything on the Ring App. Unsurprisingly, the Alarm Security System is easy to pair with the Ring Security Cams and Ring Video Doorbells. It also works with Amazon Alexa devices.
Pros
DIY equipment packages
No extended contracts
Ring App for all clients
Compatible with Amazon Alexa voice control
Available 24/7 monitoring
Professional monitoring is incredibly affordable
Money-back promise
1-year warranty
Cons
Must choose from pre-set kits
Video requires a subscription (highly affordable but an extra cost)
Expect to buy additional sensors
No support for HomeKit or IFTTT
11) Scout Alarm Home Security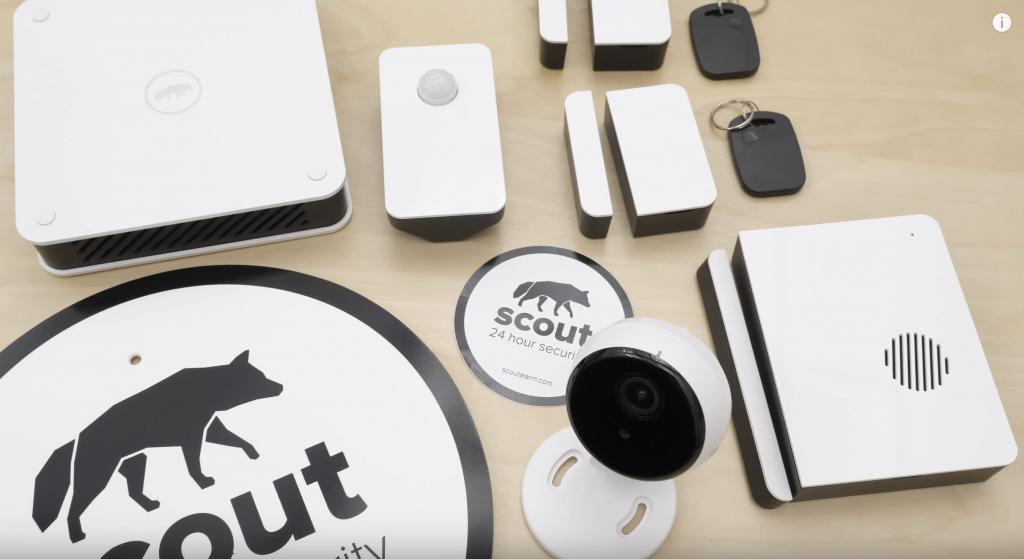 Scout prides itself on offering "simplified" home security without any hardwiring or contracts. You can fully customize the system if you prefer by starting with the Scout Hub then adding the sensors. You can also opt for a Scout Pack, which is a pre-set bundle with extras like access, key fobs, door and window sensors home security, door panels, yard signs, glass split sensors, and smart lock.
You can supplement the system with a smoke and carbon monoxide detector, water, keypad, and/or door lock. To ensure it is always connected, the Scout Hub uses backups. There are also certified refurbished home security products.
Scout integrates with nearly every system, including Alexa, Google Assistant, Nest, Kwikset, Yale, IFTTT, and Hue.
Pros
Month-to-month plans
DIY systems
Choice of 24/7 police dispatch
Available smart home technology integrations
Battery backups
60-day free returns
3-year guarantee
Monitoring is more affordable than others
Cons
You must pay for power backup and 4G cellular backup
No two-way audio
No available outdoor cameras
Before you pick an home security kit, find out your contract options. Understand the contract length, if there are cancellation fees, and if there is a money back guarantee on equipment packages, equipment costs, and the starter kit. Equipment prices vary. There may be an installation fee. You should know if there are early termination fees, too. Some security companies provide no contract, per month, or month to month contract services. Find out if a third party has access to your information and data.
It may feel like you require a table of contents to pick out your new home security. In reality, you are trying to figure out what the home alarm system can do. There are home security deals that integrate the status of the smoke alarm, outdoor security, and continue to operate during a power outage. They hook up garage door openers, home security cameras, and other home security attributes like indoor and outdoor cameras. In short, the best security acts as an all in one network.
How Do You Choose the Best Home Security System?
Any of the above 11 home security picks are among the top available. With such a wide selection, you can easily find one that fits your budget. If you aren't sure which of the above systems to choose, keep the following factors in mind as you make your decision:
DIY vs Professional Installation: Start by considering if you want DIY or pro installation. DIY will require more commitment but will be free. Professionally installed typically requires an upfront fee or a long-term contract. Installation options vary. Ask for a list price. The goal is to ensure that motion detection, intrusion detection, and night vision security operate as intended. You also want to minimize false alarms.
DIY vs Professional Monitoring: The other major question is whether you want to have professionals monitor your security system or you would rather do it yourself. The big difference is that you will pay a monthly monitoring fees based on monitoring plans. A monitoring service has perks, but you may not need to pay monitoring fees for DIY monitoring – and if you do, it will be very small. However, you are then responsible for watching the system. There are no monitoring centers calling the authorities if you don't notice something amiss, which home security monitoring services include. The monitoring prices may be worth the cost because a monitoring center is at your service. You can always speak with a professional about their security monitoring and monitoring plan. The monitoring price is part of a complete security kit. Monitoring centers help protect your home.
Smart Home Integration: Consider whether you want just a home security system or if you also want smart home features, such as smart locks and door locks. Many, but not all, of our picks offer them. There is a greater push in the real estate sector and related industries such as home goods to integrate smart features into houses. Home automation devices including smart home security systems are gaining traction, and so are protocols like Z-wave. The best smart security kit varies for each household, but there is enough security packages to satisfy the preferences of most. The best Smart home security systems do have a couple of prerequisites such as access to the home network, wi fi network, and cloud storage, which benefit from Z-wave. In return, you receive video doorbells, video security and voice control.
What's Included: Most of our above picks have very similar accessories available, but there are wide variations in what's included as standard. You will have to decide if you want to be able to fully customize your system or you prefer to buy a package that includes window sensors and a door sensor you should need. Attractive home security options are voice commands, video streaming, and video feed to monitor your home.
Home Compatibility: If you already have smart systems in your home, you should confirm that your chosen home security system is compatible with it. Most are compatible with Amazon Alexa and many, but not all, are compatible with Google Assistant. Z-wave is a wireless protocol that aides smart devices. Double-check for Z-wave compatibility, too. Home compatibility establishes front door live video, self monitoring, and top notch home security.
Smartphone App: While nearly all have a smartphone app, some require you to sign up for a more expensive plan to access it. You may be asked for your phone number to establish remote access, push notifications, and phone text alerts. The permissions included in the app may also vary. Consider how important this access is to you.
Your Budget: If you are on a tight budget, you will likely pick the DIY systems offered by home security companies. If you have a larger system, consider one with professional installation and monitoring; after all, the system will only function properly if it is installed properly.
Before making a decision, speaking with a home security professional is available to you. You need to know how to arm and disarm the home security. Plus, a base station must be established. You can discuss an interactive plan, credit check, and trial period. The bottom line is to make the home security purchase with the ideal equipment package, camera options, and monitoring options.
Once you have determined your access permissions, you will be ready to choose from the best home security systems so you can monitor your home. You can start living with greater peace of mind and keep your family members safe. The security systems of 2021 are only the best if they meet your security needs. That's the bottom line.